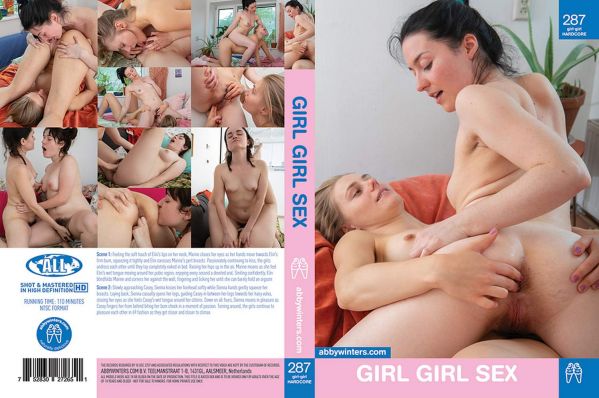 Released: 2020
Stars: Casey Q., Elin, Marine (i), Sienna G
Categories: All Girl / Lesbian, Facesitting, Fingering, Interracial, Sex Toy Play, Tribbing
Description
Scene 1: Feeling the soft touch of Elin's lips on her neck, Marine closes her eyes as her hands move towards Elin's firm bum, squeezing it tightly and Elin caresses Marine's pert breasts. Passionately continuing to kiss, the girls undress each other until they lay completely naked in bed. Raising her hips up in the air, Marine moans as she feel Elin's wet tongue moving around her pubic region, enjoying every second a devoted oral. Smiling confidently, Eh blindfolds Marine and corners her against the wall, fingering and licking her until she can barely hold an orgasm.
Scene 2: Slowly approaching Casey, Sienna kisses her forehead softly while Sienna hands gently squeeze her breasts. Laying back, Sienna casually opens her legs, guiding Casey in between her legs towards her hairy vulva, closing her eyes as she feels Casey's wet tongue around her clitoris. Down on all fours, Sienna moans in pleasure as Casey fingers her from behind biting her bum cheek in a moment of passion. Turning around, the girls continue to pleasure each other in 69 fashion as they get closer and closer to climax.
1:49:24 | 856×480 | mp4 | 1682Mb