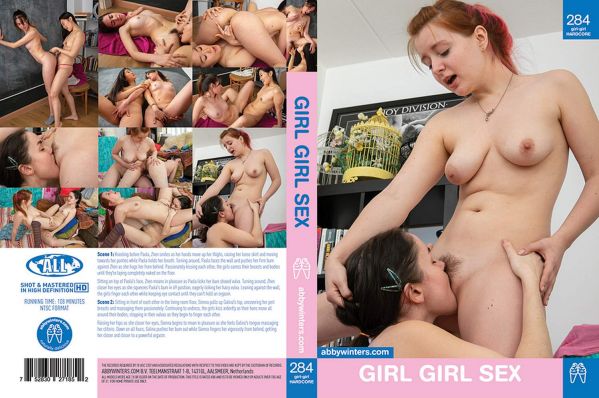 Released: 2019
Stars: Galina, Zhen, Paola, Sienna
Categories: All Girl / Lesbian, Facesitting, Fingering, Interracial, Sex Toy Play, Tribbing
Description
Kneeling before Paola, Zhen smiles as her hands move up her thighs, raising her loose skirt and moving towards her panties while Paola holds her breath. Turning around, Paola faces the wall and pushes her firm bum against Zhen as she hugs her from behind. Passionately kissing each other, the girls caress their breasts and bodies until they're laying completely nakes on the floor. Sitting on top of Paola's face, Zhen moans in pleasure as Paola licks her bare shaved vulva. Turning around Zhen closes her eyes as she squeezes Paola's bum in 69 position, eaglerly licking her hairy vulva. Leaning against the wall, the girls finger each other while keeping eye contact until they can't hold an orgasm.
Sitting in front of each other in the living room floor, Sienna pulls up Galina's top, uncovering her pert breasts and massaging them passionately. Continuing to undress, the girls kiss ardently as their hands move all around their bodies, stopping in their vulvas as they begin to finger each other. Raising her hip as she closes her eyes, Sienna begins to moan in pleasure as she feels Galina's tongue massaging her clitoris. Down on all fours, Galina pushes her bum out while Sienna fingers her vigorously from behind, getting her closer and closer to a powerful orgasm.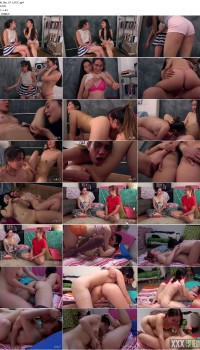 1:49:01 | 856×480 | mp4 | 1052Mb