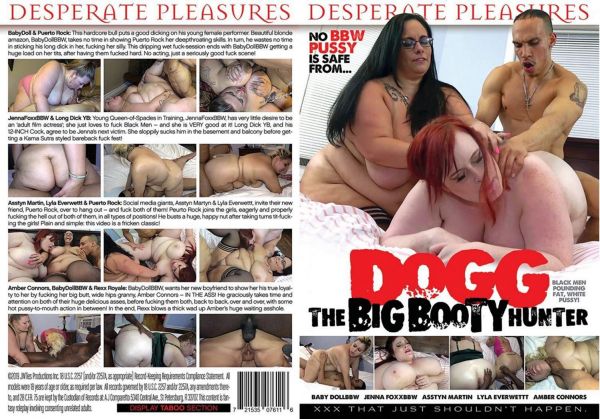 Released: Mar 25 2019
Production Year: 2019
Starring: Lyla Everwett , Asstyn Martyn , Amber Connor , Baby Doll (III) , Jenna FoxxBBW
Director: Dogg
Categories: BBW, Big Boobs, Big Butt, Big Cocks, Naturally Busty, Redheads
Description
Black men pounding fat white pussy!
Baby Doll and Puerto Rock: This hardcore bull puts a good dicking in this young female performer. Beautiful blonde amazon Baby Doll BBW takes no time in showing Puerto Rock her deepthroating skills and he wastes no time sticking his long dick into her and fucking her silly. This dripping wet fuck session ends with Baby Doll BBW getting a huge load on her tits after having them fucked hard. No acting, just a seriously good fuck scene!
Jenna Foxx BBW and Long Dick YB: Young Queen of Spades in training, Jenna Foxx BBW has very little desire to be an adult film actress. She just loves to fuck black men – and she's very good at it! Long Dick YB and his twelve inch cock agree to be Jenna's next victim. She sloppily sucks him in the basement and balcony before getting a Kama Sutra styled bareback fuck fest!
Asstyn Martyn, Lyla Everwettt and Puerto Rock: Social media giants Asstyn Martin and Lyle Everwettt invite their new friend Puerto Rock over to hang out and fuck the both of them! Puerto Rock joins the girls, eagerly and properly fucking the hell out of them in all types of positions! he busts a huge, happy nut after taking turns tit-fucking the girls! Plain and simple: this video is freakin classic!
Amber Connors, Baby Doll BBW and Rexx Royale: Baby Doll BBW wants her boyfriend to show her his true loyalty to her by fucking her big butt, wide hipped granny Amber Connors – in the ass! He graciously takes his time and attention to both of their huge delicious asses before fucking them both, back to back, over and over, with some hot pussy-to-mouth action in between! In the end, Rexx blows a thick wad up Amber's huge waiting asshole!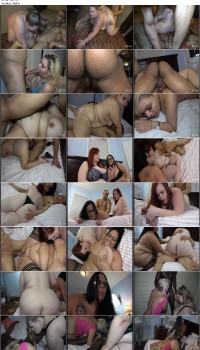 2:08:28 | 720×480 | mp4 | 1412Mb